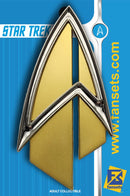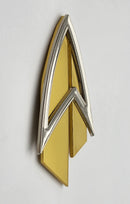 Description
This Magnetic delta comes to you directly from the Star Trek show Picard.  It is full size.  While manufactured with FanSets normal attention to detail this was not created to be a cosplay piece.  
Revised for screen accuracy this new version of the Picard Delta features a groove in the silver overlay
Payment & Security
Your payment information is processed securely. We do not store credit card details nor have access to your credit card information.